Selene Earrings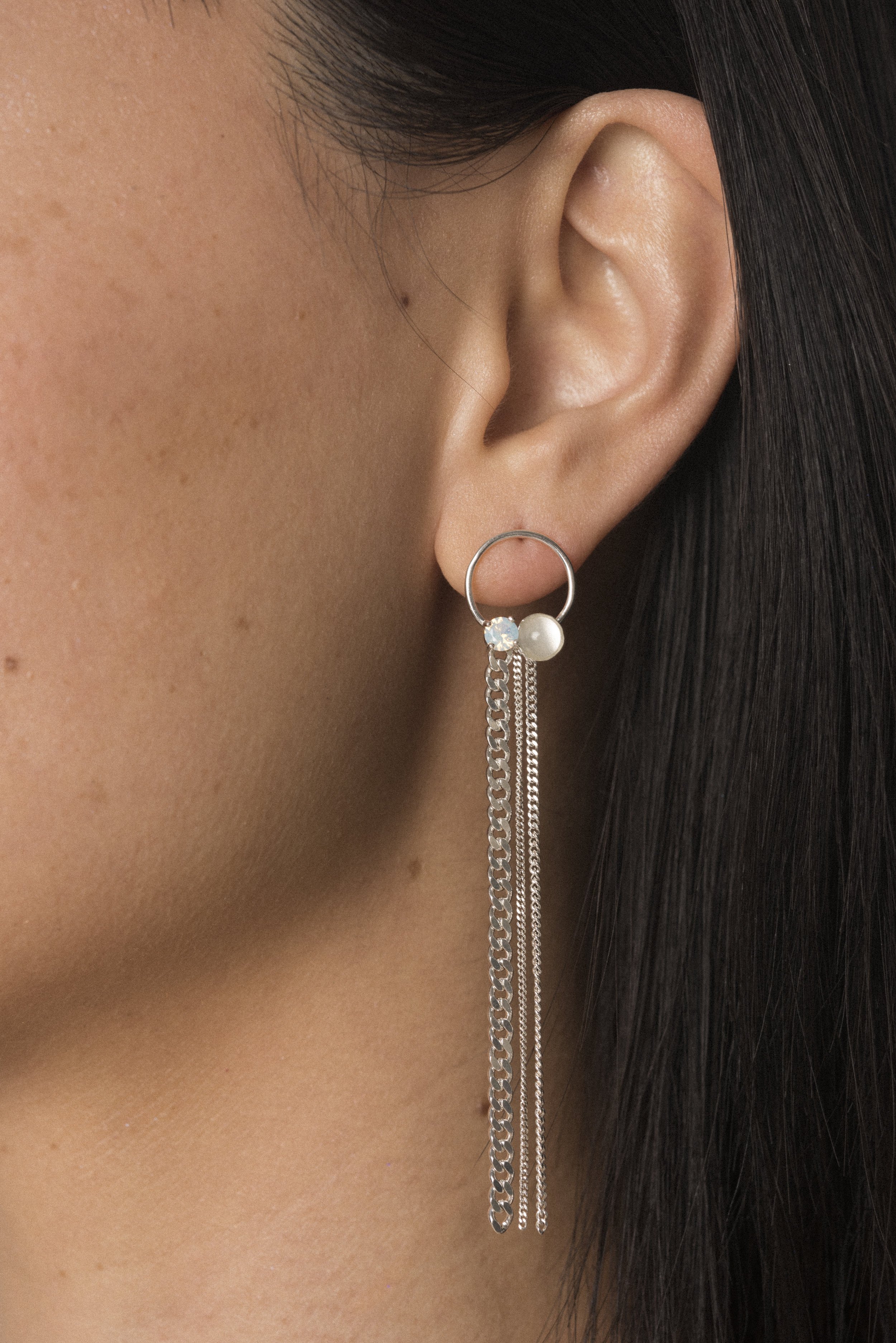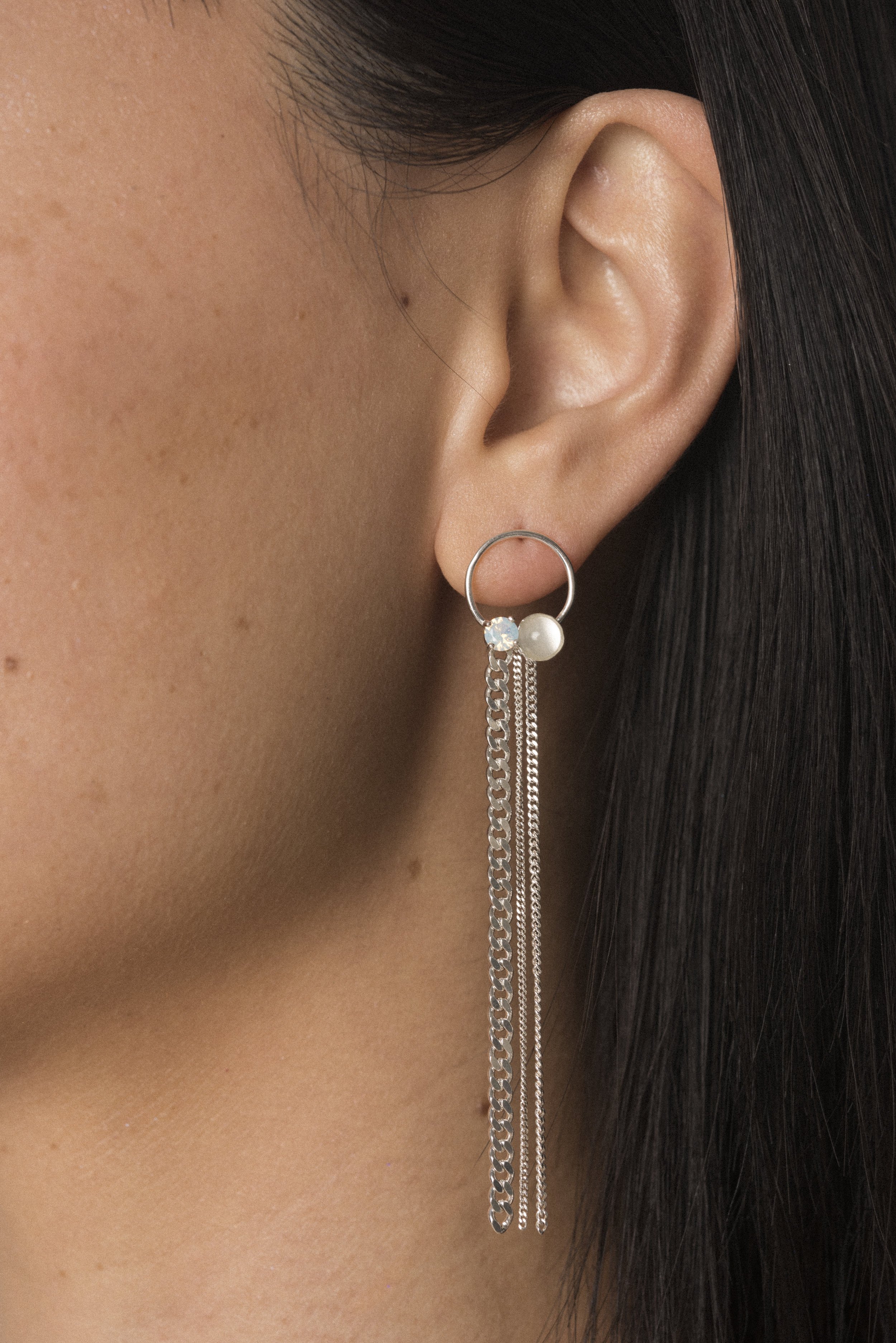 Selene Earrings
A PAIR of earrings.
These sterling silver earrings feature a natural 3mm White Moonstone and a 3mm nano gemstone that appears milky white with a rainbow iridescence. Three widths of diamond cut curb chain dangle from each studded earring.
Both earrings measure 80mm in length.
Please note that all jewellery is made to order and can take up to two weeks to ship. This is because all pieces are handmade here in Australia from start to finish. If you need your piece in a rush please email phillipastent@gmail.com to discuss.